The magazine Ma maison published on September 3 pages with items from Essence du Papier stores.
READ MORE

Tout Simplement Clodine
Tout Simplement Clodine publish a review about one of our Semikolon products: Green-Lime Document Box
READ MORE

The Calgary Sun
The Calgary Sun wrote a review about Our Lime green Semikolon document box.
READ MORE

In Style
Check out our colourful Semikolon Envelope File in the In Style Magazine, March 2010.
READ MORE
OUR ADDRESS
Groupe Pierre Belvédère
127, rue Saint-Pierre,
Montréal (Québec) H2Y 2L6
Tél. (514) 286-2880 – Télec. (514) 286-2870
JOIN OUR MAILING LIST
Sign up to our Mailing List for special offers and new product information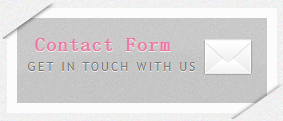 SEARCH SITE