Wrap & Bags
The practice of giving and receiving gifts is so universal it is part of what it means to be human. In virtually every culture, gifts and the events at which they are exchanged are a crucial part of the essential process of creating and maintaining social relationships….
Anthropologist Terry Y. Levine
An item is transformed into a gift the moment it is wrapped. An essential part of the joy of receiving a gift is unwrapping it…the luxurious ribbon, the beautiful paper or the mounds of tissue inside a fabulous gift bag all make up the beautiful experience of gift giving and receiving.
Pierre Belvédère has a huge selection of the most beautiful wrapping papers in rolls or sheet wrap format, with a matching collection of luxurious ribbons available in different widths and textures. We also have a whole collection of quality gift bags for all occasions as well as a wide selection of tissue paper in matching trendy colors.

Wrap & Tissue
READ MORE

Enclosures gift tags
Personalize your gift by writing that special message on a gift tag!
READ MORE

Gift Bags
READ MORE

Ribbons
READ MORE
OUR ADDRESS
Groupe Pierre Belvédère
127, rue Saint-Pierre,
Montréal (Québec) H2Y 2L6
Tél. (514) 286-2880 – Télec. (514) 286-2870
JOIN OUR MAILING LIST
Sign up to our Mailing List for special offers and new product information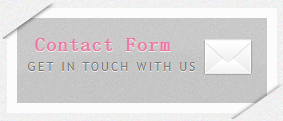 SEARCH SITE